One of the many reasons I love visiting Montreal, in addition to practicing my French and enjoying the sound and light show at Notre Dame Cathedral Basilica, is a wonderful treat called Bota Bota.
Bota Bota is a spa. On a boat. Of course, the French word for boat is "bateaux" so I'm not sure where the name comes from.
I worried about that for about two seconds before I settled into the first hot tub on the water circuit and oh. That and all ridiculous worries disappeared.
This post contains affiliate links and sponsored travel.
To learn more, read our DISCLAIMER here.
Experiencing Bota Bota Spa
Of course, I realized a little too late that I had not followed the appropriate route of the water circuit, starting in a hot tub rather than the dry sauna or steam as recommended. But I was on the Sunshine Deck and it was a beautiful sunny day, so I should get points for that, right?
The idea is to start by raising your body temperature, thus opening your pores and flushing out toxins. The next step is to really get your heart pumping by plunging in one of the cold tubs or showers. I didn't do that either. But I mastered the next step— hanging out in the relaxation area for several minutes, hanging out in other hot pools and repeating several times.
Because I had been eating so well while in Montreal, I didn't order anything at La Traversée, the restaurant, but oh the beignets looked so good, as did everything else.
Later, I wandered over to the Gardens, home to several pools and additional hot tubs, lounge chairs and even a sleeping cabana. This place is meant for an all day experience.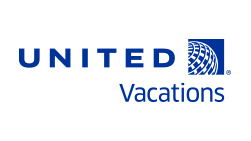 History of Bota Bota Spa in Montreal
Bota Bota began its nautical life as a ferry boat named The Arthur Cardin on the St. Lawrence River shuttling passengers and cargo back and forth between Sorel and Bertheir, Quebec. That was in the 1950s. By the late 60s, Arthur had gone all glam, moved to the Richelieu River and changed from Arthur to L'Escale and became a showboat. But by 2010, it had found its true calling — pampering weary, stressed out individuals living in or visiting Montreal.
The Montreal Skyline from Bota Bota Spa
Those enjoying the ambiance of Bota Bota Spa have a beautiful view of the Montreal skyline, but two structures may require some explanation. The first is this — a massive grain elevator that is not the most elegant structure.
Indeed it's rusted out in places, some windows are broken and, it's kind of ugly. But it's a Federal Heritage Building and speaks to Montreal's position on the St. Lawrence Seaway. It is here the grain from Canada's productive farmlands arrived by train and were stored until loaded on ocean-going vessels to feed the world. It's name is Silo No. 5 and long term plans are to turn it into a hotel and entertainment complex of some kind.
The other interesting structure is called Habitat 67. It was built prior to the World Expo in 1967 and was renowned architect Moshe Safdie's first design project. He was 21 at the time. The idea was to combine the efficiency of apartment living in the city with the spacious garden views that comes with the suburbs. Those who live here today, and it is a high demand community, do not see their neighbors' apartments from within their apartments.
Where is Bota Bota Spa
While Montreal is a wonderful city and I was at Bota Bota Spa on a warm summer day, winter eventually comes to this lovely city. I've been here in the winter and well folks, it gets cold and gray and it snows like crazy. Bota Bota is open all year long. Warm up those toes and your drippy nose in one of the four Finnish saunas and two indoor steam rooms. Or show Mother Nature you're tougher than anything she can throw at you by hanging out in a hot tub outdoors.
No matter what the season, Bota Bota offers 44 different types of services and the prices are discounted during the winter, so that's a plus. But it's just a really cool thing in a really cool city, so why not pack your bags for Montreal. Just do things in the order you're supposed to do it and you will have an even better day than I did at this fabulous spa on a boat in Montreal.
Can't Make it to Montreal?
Create a Spa of Your Own at Home