The border crossing between the U.S. and Mexico at El Paso, Texas is one of the busiest inland ports in the world. In 2018, about $82 billion in commerce passed through this port. More than 10 million people a year cross back and forth here. And it's received a lot of international attention in recent years.
Political positions aside, when we found ourselves in El Paso, we wanted to cross the border just to see what it was all about.
Plus, we heard there's a bar is Cuidad Juárez that invented the margarita. So, ya, we were crossing that border.
This post contains affiliate links. To learn more, read our DISCLAIMER here.
Crossing the Border into Cuidad Juárez Mexico
The first thing we learned about crossing the border into Mexico at El Paso is that there are six distinct, separate bridges used for different purposes. We were walking, so we took the Good Neighbor Bridge or the Stanton Street Bridge for going south.
About a half mile to the west is the El Paso del Norte Bridge or the Santa Fe Bridge. That's used for coming north.
Those crossing on foot, as we did, have to pay a 50-cent per person fee to the city of El Paso for maintenance of the bridge. No one asked for a passport. Although the Rio Grande River is quite small here, really a trickle of a creek, the bridge is massive, lifting up high over and far back from the banks.
The actual border is identified by this concrete marker, as well as razor wire, concrete barriers and fencing. Flags of the United States and Mexico fly proudly in a bright blue sky a few feet apart.

Arriving in Mexico from El Paso Texas
As we descended on the southern side of the border into Mexico, no one asked for a passport. I was unnerved to see two big white government-issue tents housing those seeking asylum in the U.S.
A few blocks away, closer to the bridge going north, people slept openly on the street or in their own tents waiting to be called forward for consideration. You see it on the news, but in person it is quite powerful.
So, as we arrived in Mexico, we were first surrounded by several federal buildings and a hospital complex. We didn't quite know which direction to go, until we saw an ice cream shop, so we went there. It was a hot day and you know, why not?
We watched the flow of human traffic for several minutes and decided to walk a few blocks west toward to bridge back north. Surely, we would find this famous margarita bar, right?
Bruce was carrying his large Canon cameras and I'm always alert to those taking notice of them when we travel. I was extra vigilant walking these few blocks in Cuidad Juárez, but soon felt as safe here as we do in most U.S. cities. Later in the week, a group of our colleagues went on an organized tour of Cuidad juarez, and they had an armed guard. But just the two of us on this Saturday afternoon, not exploring deep into the city, we felt safe.
Then all of a sudden, we were on Benito Avenue.
El Paso del Norte Mexico
Traffic was backed up as far as the eye could see as vehicles slowly worked their way through the border crossing. Street vendors and entrepreneurs took advantage of the slow moving parade of cars by walking up and down the line with cold beverages, souvenirs, and other kitsch. Food vendors sent runners to open car windows after someone called out for an order of corn on the cob, kettle corn and the like. Street musicians contributed to the lively scene.
And then we saw it. Bar Kentucky — home of the Margarita.
Bar Kentucky — Birthplace of the Margarita
The name requires some explanation, so here's the story: When the 18th Amendment to the U.S. Constitution prohibited the manufacture and sale of alcohol, some of the big producers in Kentucky took their operation south of the border in Chihuahua Mexico. Because, of course, the Prohibition didn't stop anyone from drinking. It just required a bit more ingenuity in getting the product to market.
Just two blocks from the U.S. border, Bar Kentucky opened in 1920 selling some of Kentucky's finest. That's not tequila, which happens to be the key ingredient for margaritas.
So, Prohibition was repealed, Kentucky bourbon makers went back to Kentucky and little Bar Kentucky was just another bar.
Until, July 4, 1944. Someone mixed tequila and Grand Marnier and lime juice and put salt on the rim of the glass. Maybe they were looking for something special to celebrate their American neighbors' independence, but otherwise, there doesn't appear to be a lot of detail as to why it happened on this day.
Of course, this is just one place in Mexico that claims the invention of the margarita, so I suggest we visit them all and see what comes from it.
Bar Kentucky is a very pleasant place. On the Saturday afternoon we were there, patrons of several nationalities sipped on beer, margaritas and wine while watching American football, South American soccer and a couple of rugby games on various big screen TVs.
The margarita was good and cost less than US $3. And the bathrooms were clean. What else can you ask for in a bar, right?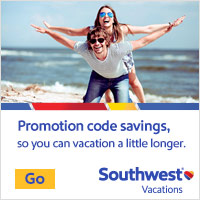 Crossing North into the U.S. at El Paso
As we started toward to the Santa Fe Street bridge, we were approached by a few women living in tents, begging for money. They weren't nearly as aggressive as beggars we encountered in places like Checkpoint Charlie in Berlin or certainly in Cairo Egypt. I had a few coins left over from the margaritas so I dropped them into the cups they extended.
I wish I had been more cautious with my remaining Pesos. We needed roughly 30-cents per person to cross back into the U.S.
As we started up and across the  bridge, I panicked. The line was super long. Hundreds of people were ahead of us. The wait, we were told, was nearly two hours to get back into the U.S. Yikes, we were tired and had places to be.
But then we noticed those with U.S. passports passing on the left, simply walking past the very hot, tired and patient people waiting in line for hours. I felt kind of guilty. We don't have a lot of pictures here because it was so hectic.
It amazes me that hundreds of people do this on a daily basis, commuting back and forth for jobs, for business, for shopping.
When we descended on the U.S. side, we moved into the Customs and Border Patrol building where there was another long line. After waiting a few minutes, we realized there was a separate line for those U.S. citizens who have Global Entry. We do.
We zipped through that line in less than two minutes and we were back in the land of red, white and blue. Overall it was an interesting and enjoyable afternoon. We recognize that others may not have the experience we had and encourage everyone to travel with the caution that is appropriate for your safety and comfort level.
Tip: Folks, if you don't have Global Entry, GET IT! It's saved us so much time and energy over the years. Even for domestic flights, you get automatic pre-check, which means that you skip most of the security lines and don't have to take off your shoes. For returning home after international flights, it saves hours of standing in line. It's the best $100 we've ever spent. Some credit cards, such as American Express, cover the cost of Global Entry.
Here's how to apply for Global Entry. Then, get out and experience the world!
Ready to Serve at Your Party?