When Dwight Eisenhower signed legislation creating the interstate highway system in 1956, he and his team of engineers thought of much more than getting from Point A to Point B across this vast nation in an efficient manner.
They recognized in advance the need for people to get out of the vehicles for a few minutes to stretch their legs, breathe some fresh air and use the facilities.
They created rest areas not just for a place to use the bathroom, but as a safety net for those traveling our interstate highways.
      This post contains affiliate links.
To learn more, read our DISCLAIMER here.
Iowa's Creative Rest Areas
Iowa
is one of those places where people who don't often slow down to enjoy the subtleties of life often blow through like a bat out of hell.
Therefore, the great minds of Iowa realized the few minutes those travelers stop to use the rest areas provide a unique opportunity to share about the Hawkeye State.
Iowa has 38 rest areas along I-80, I-29 and I-35. At last count, about 16 million people stop to use their toilets each year. So as many of the rest areas needed renovation beginning in the 1990s, Iowa's DOT kicked it up a notch.
Working with local historians and artists in each region of the state, they considered what stories they could tell about a particular community. For example, the rest area on I-35 in Franklin County has a number of indoor and outdoor exhibits on Iowa's contingent in the Civil War. Did you know the most northern battle of the Civil War was fought in Iowa?
The beautiful quilt patterns at the east bound I-80 rest area at Grinnell explain the Underground Railroad. The Quakers who live in this part of Iowa brought runaway slaves to safety. Lewis & Clark on I-29 and a Grant Wood themed rest area near Cedar Rapids tell equally intriguing stories.
Iowa Rest Areas Are Educational
The west bound rest area on I-80 near Tiffin in Johnson County celebrates education in Iowa. The Iowa School for the Blind, where Laura Ingalls' sister Mary attended; the University of Iowa and its renowned writers workshop; and the overall excellence in public education for which the state is known are all highlighted while you spend a few minutes of stretching your legs in this spacious, well-maintained rest area.
The Iowa rest areas are so well done that school teachers and home schoolers plan field trips to them to discuss the subject, art, history and more.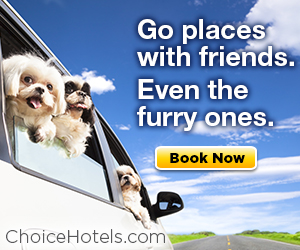 It costs about $2 million dollars to renovate and upgrade a rest area with these innovative standards that include free wifi. So not all 38 are done yet. But take your time as you pass through Iowa, stopping at as many rest areas your bladder requires. Walk around, stretch your legs, let your dog run for a bit, and appreciate each stop on the road for the experiences it offers, wherever that road takes you. You might find it's more than just a convenient place to pee.
More from Iowa