Indianapolis
is one of those place's that doesn't get enough attention for the many fun things to do in the city. But after you've been there once or twice, you realize how much you enjoy the place. I always find something new and interesting each time I visit. I rode a Bird for the first time in downtown Indy.
So here are a few thing I love about the city.
This post contains affiliate links and sponsored travel.
To learn more, read our DISCLAIMER here.
Monument Circle in Indianapolis

Indianapolis is said to have more monuments honoring the U.S. military than any other city in the country. The Soldier and Sailors Monument at Monument Circle is 284 feet tall and surrounded by a beautiful fountain. You can ride to the top for $2, something everyone should do. In the bottom is a Civil War Museum and a gift shop where you can buy all things Indy.
But Monument Circle is where things happen in Indianapolis. Lots of fun restaurants in the area cater to visitors and office workers. You'll find food trucks and buskers and protesters. All of the city's celebrations include a parade around Monument Circle. I've never been at Christmas, but it's supposed to be fabulous.


Visiting Indianapolis Motor Speedway
Of course, while in Indianapolis, you have to go to the Motor Speedway and kiss the bricks.The Hall of Fame Museum has about 25 race cars on display at any given time and you can climb in one for a cheesy selfie if you like.
You can also take a look at trophies, uniforms, safety equipment and an amazingly simple display on the timing and scoring mechanisms used throughout the history of the race.
---
You can also pay to ride around the famous race track in a van moving at 40 mph, about 200 mph slower than the race cars do it. That's fun, but ya, kinda boring. For a true breath-taking experience, take a ride in an Indy Pace Car. We topped out at about 150 mph. It was so fast, I literally couldn't catch my breath, the air was rushing past my face so fast. And talk about bad hair afterwards.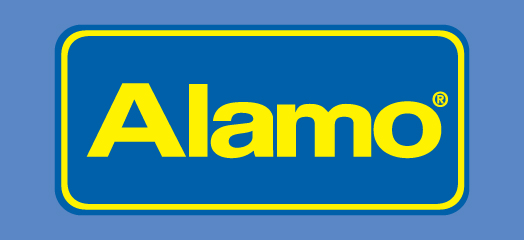 Blow Glass at the Indianapolis Art Center

Another fun thing to do is the Indianapolis Art Center, where you can take classes in just about anything creative. I decided to try the glass blowing — on of those things that is just not as easy as it looks.
This is one of only about 15 places in the country where you can simply walk in off the street with no training or experience at all and do glass work. The furnace blows at 2200 degrees and just standing there a few seconds will dry out your skin and leave you thankful for those freezing cold days of winter.
An Authentic Tiki Bar in Indianapolis
There are tiki bars and then there are tiki bars. The Inferno Room in the Fountain Square neighborhood in Indianapolis is an authentic tiki bar. All of the art work and artifacts are from tribes in the Middle Sepik River region Papua New Guinea. That's worth your time even if you don't imbibe in these remarkably formulated drinks. Although they are not authentic, the owners told me they have like 1,000 skulls tucked here and there in the restaurant.
Admit it. You would never expect this in Indianapolis.
The guys that run this place are experts in rum. If you think you know something about rum, I'm betting you know nothing compared to these guys.
---
Grab a seat up by the bar, order something with fire and then have a conversation with the bartender. You'll learn so much about the history of rum, the history of tiki, and other stuff that happens when you start talking with interesting people.
But seriously, take it easy on what you order because these things can do serious damage to your equilibrium.
Designate a driver, call an Uber or taxi.
Cabaret in Indianapolis – Seriously?
Yes, seriously. Other than San Francisco, Los Angeles and New York, Indianapolis is the only city in the U.S. with a dedicated cabaret venue. If you've never been to cabaret (I had not until I visited Indy) it's all about a personal, intimate relationship with the audience.
The Cabaret in Indy seats just 180 and no seat is more than 35 feet from the stage. The successful cabaret performer will present a show that allows you to connect personally with the artist on stage. It's tricky, but I loved it, and wow, the meal before the show was fabulous as well.
I would fly back to Indianapolis just for another show as great as what I enjoyed on this stage.
Of course, there are many more things to do in Indianapolis. Those are a few of my favorites, and some I bet you didn't know about. What is YOUR favorite thing about Indianapolis?
Get Your Indy On With These Treats