When planning a visit to White Sands National Park, there are two factors that will make a successful or dreadful experience. The first is weather, which is the case for many vacation getaways. The second is a little more unusual — The United States Army.
Let's explain.
This post contains affiliate links that generate income for this site, but does not cost you anything extra if you make a purchase.
The Weather at White Sands National Park
Located about an hour north of Las Cruces, New Mexico, near Alamagordo, the White Sands National Park experiences all four seasons. Sure it gets cold in the winter and even freezes in this part of New Mexico. It's hotter than blazes — well over 100 F — in summer. The rainy season or Monsoon Season, as they call it, is kind of joke. The region receives only 10 inches or so a year and that falls between July and September.
But the weather you need to worry about the most is the wind. At White Sands, you're standing in the middle of 275 square miles (364 sq kilometers) of sand. Even the slightest amount of wind can make life miserable.
Most evenings, the wind blows from the southwest at around 10-15 miles an hour. The wind is so constant and strong that some of the dunes actually move as much as 15 feet or 4.5 meters in a year. During windy season, in March, the wind blows at 40 mph or so. Some days the park will close because of windy conditions.
For the National Park Lover in All of Us
White Sands National Missile Range
So they close the park and the highway for a few hours a couple of days a week to blow up a few things. One of the rangers we talked with on the Sunset Walk (see below) told us that one morning a few years back, they came to work to find a military jet crashed into the dunes. The park didn't open to the public that day. Again, you gotta test this stuff somewhere, and that's just part of what makes White Sands National Monument so interesting.
Before you go, check the website or call 575-479-6124 to see what the military might be blowing up that day.
What Makes White Sands National Park So Interesting
If you want to encourage your kids to study and understand geology, there's no better place to visit than White Sands National Park. That's because there's no other place in the world like White Sands.
Throughout the centuries, the climate became more arid, water sources changed course, and the gypsum was left exposed to the wind. As the wind pounded away for a million years or more, gypsum became sand. My apologies to geology educators for that description, but in a nutshell, that's why we have the white sand piled up over 275 acres in New Mexico.
What to do At White Sands National Park
This is what you do at White Sands National Park. From the visitors center, rent a plastic saucer or sled, the kind you use for sledding in snow. Instead, you slide down the sand dunes. It's the exact same feeling as sliding a death defying hill in winter conditions, except this is in sand. Of course, you can bring your own sled and save some money.
As you can see, the sand is as white as snow and as light. Of course, the problem is climbing back to the top. It takes considerable effort, but oh, it's so much fun sliding back down.
Camping at White Sands National Park
Back country camping is limited to ten spots. Permits, issued first come, first served, are limited to 10 per night and are issued just the day before. My friend Melanie, who is a great hiker and back country camper, was fortunate enough to grab one of those permits. But she got up and waited in line at 6 a.m. to make sure she got one. Yep, she's a nut that way.
Click here to read more about Melanie's adventure of hiking and camping at White Sands National Park.
We didn't camp but stayed for the ranger-led sunset walk. It was about 45-minutes of walking along the dunes and watching the setting sun change the colors of the sand beneath our feet. Photographers love sunset at White Sands National Park.
Note that there is limited food at White Sands National Park. You can grab soft drinks and snacks at the Visitors Center. But if you want something more or healthier options, bring along a picnic. That's what we did, snacking on apples, sliced cheese and crackers while we watched a family with several children screaming while they slid down the dunes. It's like a day at the beach.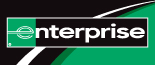 Safety Tips at White Sands National Park
Water. One little plastic bottle of water will not work for you for a summer visit and playing on the sand. If you're planning on spending the day at White Sands, you should plan on a gallon of water per person. And make sure you drink it. All of it.
Do not hike alone. This is not like other national parks with well marked trails. It's not that they don't do their jobs here, but the wind blows and removes all efforts at marking a trail. And with everything surrounded by white sand, it's easy to get disoriented. If you are going more than a few feet from the visibility of your vehicle, carry a compass or make sure you download a compass on your phone. GPS and cell phone service is unreliable at this park.
Sunglasses, hats, sunscreen. This is indeed a day at the beach, without an ocean. It gets blistering hot, the white sand is brutal on your eyes. Wear sunscreen and a hat.
Do NOT dig holes or bury yourself in the sand. This is where it's not like a day at the beach. The sand is much heavier and can easily collapse and suffocate a human. The rangers can tell some really scary stories about this.
One last tip: If you like playing in the sand, you'll enjoy a visit to the newest unit of America's national parks: The Indiana Dunes National Park in Indiana.
OR: To slide the longest snow tubing hill in the U.S., visit this spot just outside of Salt Lake City Utah.